Flowers from the countryside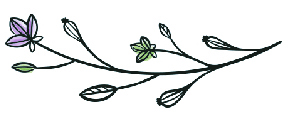 About Beyond the Barn
Beyond the Barn is an event florist based near Winchester in Hampshire and the joining of two creative friends who share one passion. Joanna Rivers and Ruth Trotter have combined their natural talents of over 20 years experience and their love for flowers.   Living in a quiet village in Hampshire and surrounded by bluebell woods and stunning wild flowers, Jo and Ruth will always seek out something different. They have the expertise to ensure flowers will help to build memories so that no two events will ever be the same.   Working with home grown foliage and flowers sourced and purchased at the famous flower markets, Beyond the Barn offers a personalised floral design service with a truly unique style. Jo and Ruth use subtle colour palettes, plan and consider flower shapes to create a country feel, equally they can work on very modern and contemporary flower assignments.   A free personalised consultation is offered for all enquiries, taking place in your home and allowing Beyond the Barn to really understand your personal style and floral desires.
Joanna Rivers
trained under Jane Packer and then worked in many different London florists where she gained knowledge and formed a reputation as a creative designer. With over 20 years of experience, Jo is an expert at providing exactly what you are looking for whatever the event. She will enthuse and inspire – just give her a call to chat flowers.
Ruth Trotter
who trained at the Judith Blacklock Flower School in London, has enjoyed working on a huge variety of floral asignments alongside Jo. Ruth also finds her inspiration from the countryside and enjoys the variety that her job brings.
"The flowers were absolutely beautiful. You did exactly what I wanted (even with my awful descriptions) as if you'd read my mind – perfect! We are so grateful to you."
Lisa and Chris
"I just wanted to say a huge thank you for the truly wonderful flowers you did for the wedding. I can't tell you how much I loved the marquee you really did do a fantastic job and it was just exactly as I had envisaged it. Everyone was so complimentary about the forest you created and how real it felt."
Melissa, London
"Thank you for the wonderful job you did with the flowers for both parties. You were so clever with the mosses and furns at the foot of the trees and the amazing displays on each of the marquee poles were stunning."
Johnny and Sarah
"I felt I had to write and say once again how wonderful the flowers were at my daughters wedding. Everyone remarked at how beautiful there were – even the caterers and marquee people who I know are seeing flowers all the time. Apparently the church flowers were the talk of the congregation the following Sunday."
Tricia, Finchampstead
"Rob and I would like to thank you for the incredible array of flowers you so beautifully arranged for our wedding. They were truly spectacular, from the shere beauty of our bouquets to the magnificence of the urn and table decorations."
Sophie and Rob
"Thank you so much, the barn looked absolutely stunning and was completely transformed from when we met you there on that freezing cold January morning. All the guests commented on the beautiful arrangements and Rebecca and Andrew were absolutely thrilled. The tree and bench in particular quite over-whelmed Rebecca when she saw it."
Jane, Ruddington
"We both thought your flowers were so beautiful and exactly what we had hoped for. Everything you did was so perfect and so pretty and we fell in love with the country flowers in the table arrangements. I could go on and on!"
Ann, Wonersh
"We were so thrilled with the amazing flowers you did. I just wanted to thank you so very much for all your incredible hard work in doing such a fantastic job for us. I can't tell you how many people raved about the flowers, not just on the day but in the many letters we have received too."
Henrietta, New York
"Thank you both so much for the stunning flowers you did for Mick's funeral on Thursday. The church and venue flowers were absolutely superb. It has been such a pleasure to see the flowers in church, I have had so many comments about how lovely they are and have lasted so well."
Janice, Yarmouth